What a night!!!
We were absolutely delighted to host the first Whiskey on the Tracks in Northern Ireland, in conjunction with Bushmills Irish Whiskey last night.
Many thanks to the R.P.S.I. for accommodating us, it's always a pleasure to work with them and we're always blown away by the hard work they put in to keep steam alive!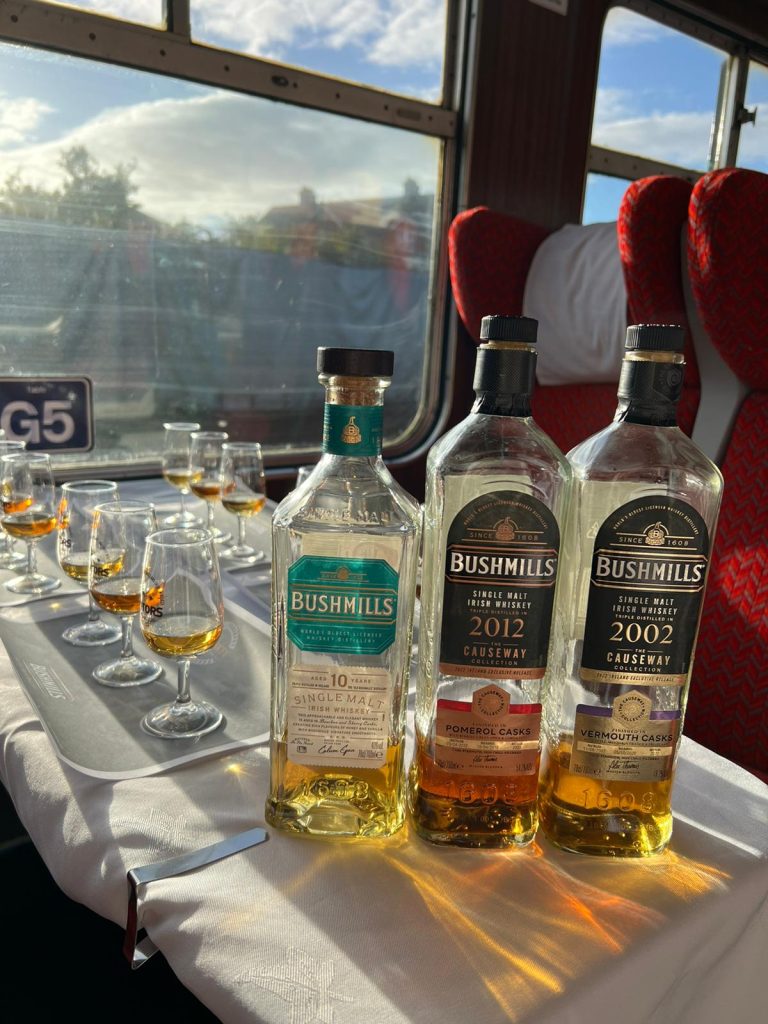 The highlight of the night was of course, the whiskey!
Our passengers enjoyed pours of
– Bushmills 10 Year Old Single Malt
– 2012 Single Malt Pomerol
– 2002 Single Malt Vermouth
and all under the amazing tutelage of Bushmills Brand Ambassador Lauren McMullan.
Upon arrival in Lisburn and on return to Whitehead our passangers had an opportunity to enjoy some jazz music which was arranged by the RPSI for the evening.
Hopefully we'll be back on the tracks again soon!