Yesterday we welcomed 56 passengers on board our sold out Whiskey on the Tracks journey from Dublin Connolly to Maynooth and return.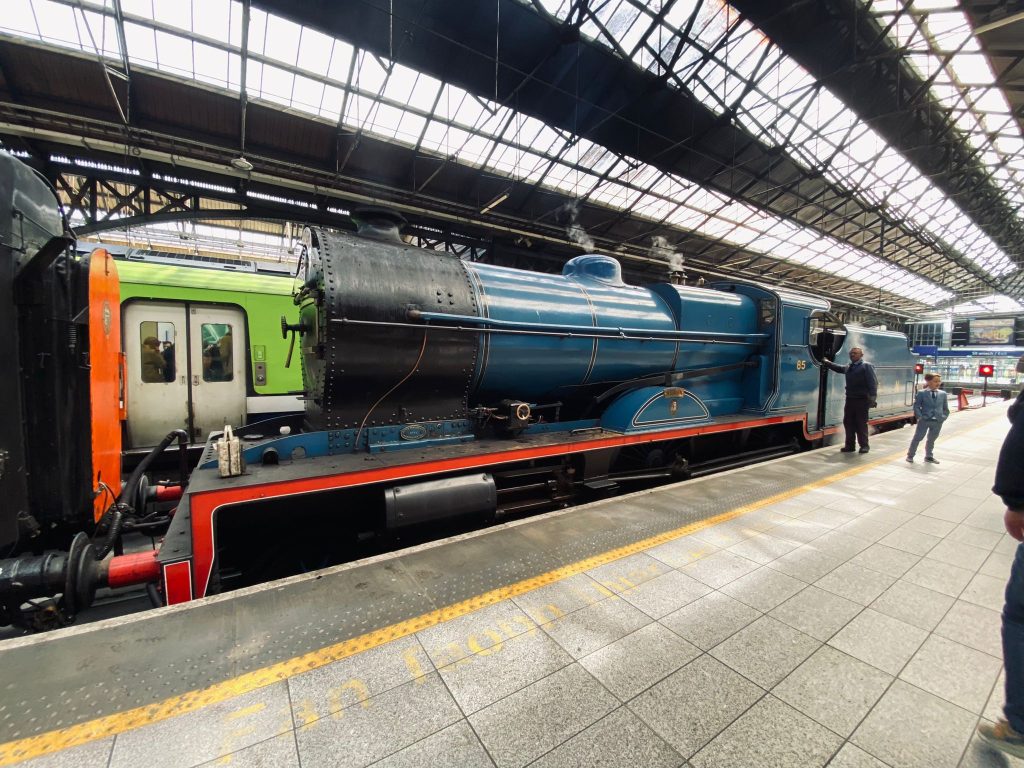 Things got off to a bit of a frantic start with the late arrival of the train into Dublin Connolly which unfortunately meant we didn't have time to set up our lovely red carpet entrance! Despite this we departed on time at 13:30. Having welcomed all our guests on board we invited them to get comfortable and we started to pour our whiskey.
We were delighted to have Matthew Smyth of Irish Distillers – Pernod Ricard on board with us for the day and he very kindly brought along a selection of their Method and Madness range of whiskeys.
On tasting for this journey was:
Method and Madness Single Grain
Method and Madness Single Pot Still
Method and Madness Single Malt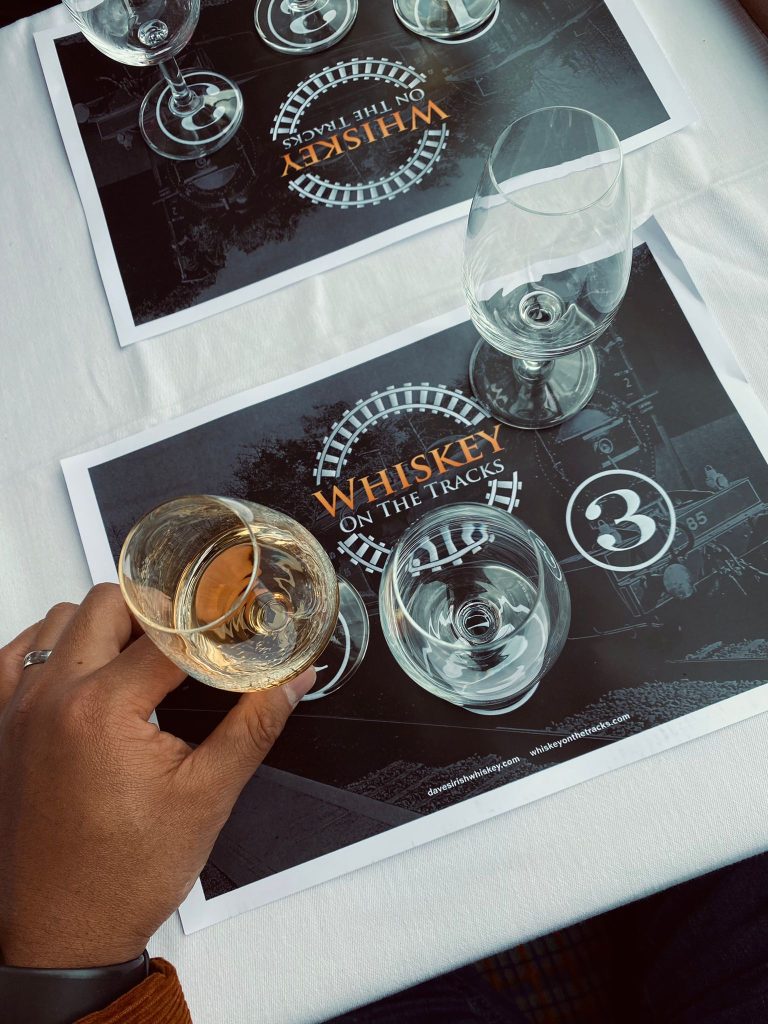 As we travelled outbound towards Maynooth, Matthew spent some time with different tables going through the story of the Method and Madness range and discussing the tasting notes for each expression.
Upon arrival in Maynooth, passengers had the opportunity to alight from the train and watch as the locomotive did a 'run around' of the carriages and watch as it coupled onto our carriage, with quite the thump!
With No.85 'Merlin' now attached directly to our carriage the tasting continued on the return leg with people having the opportunity to quiz Matthew about the whiskey they were enjoying, while all the time listening to the locomotive working hard, hearing the whistle blasts, having steam pass through the open windows and even the odd bit of soot, which all added to the experience.
We arrived back in to Dublin Connolly at 15:20 where we said goodbye to our passengers.
We'd like to thank all those who were on board yesterday and we hope to see you again in the future.
Whiskey on the Tracks – A First Class Whiskey Journey