All aboard for Dublin Connolly to Wicklow Town!
On Sunday June 19th we were delighted to host our first charter event when we welcomed the Aviators Whiskey Society on board, for Whiskey on the Tracks.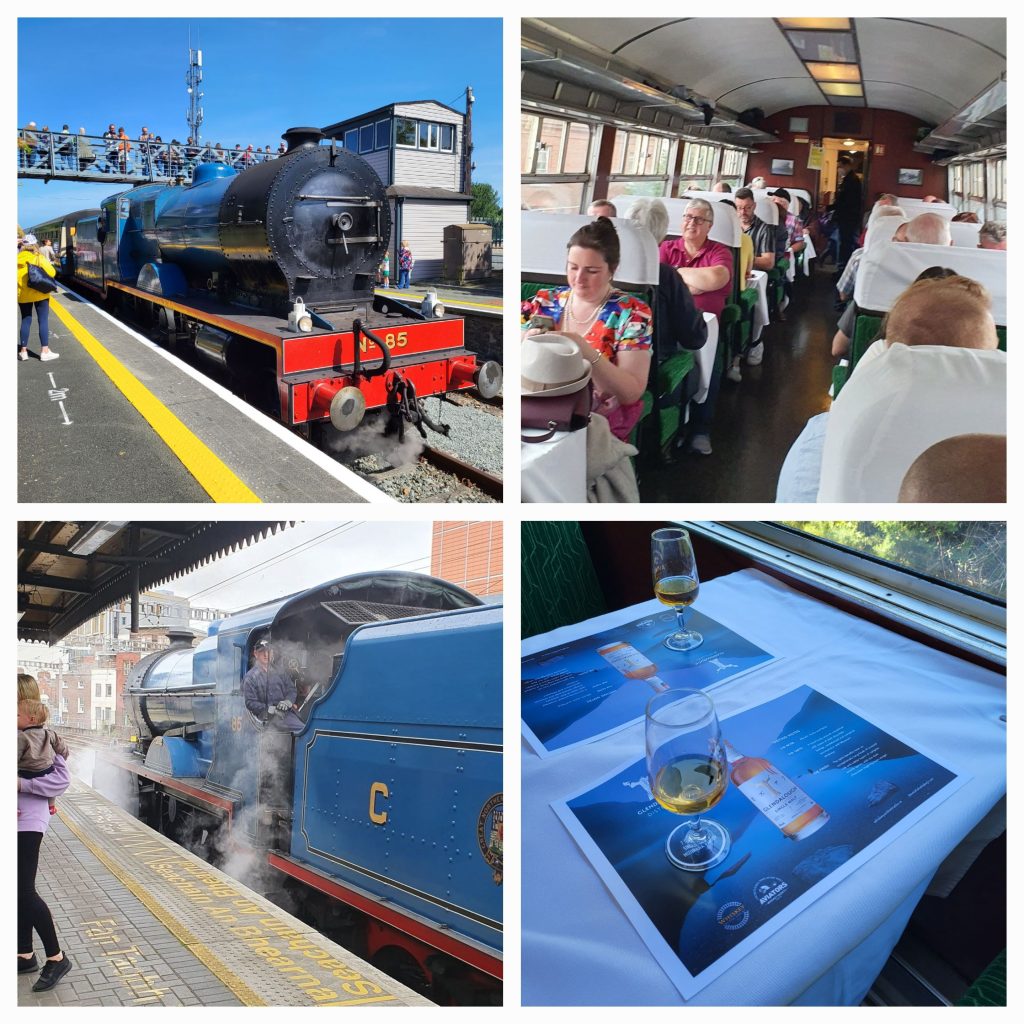 It was our pleasure to work with Paul O Farrell of the Aviators Whiskey Society to custom build their day out to Wicklow Town and given that we were visiting the Garden County, partnering up with Glendalough Distillery was the obvious choice.
We departed Dublin Connolly shortly after 11:00 and made our way down along the stunning east coast railway line, arriving into Wicklow Town just after 12:00. Passengers then made their way to Mariners Bar for an afternoon of food and Glendalough Irish Whiskey, with the wonderful Jenny Maguire hosting the event.
We welcomed everyone back on board for departure at 16:40 and awaiting them for the return journey was a glass of the Glendalough 7 Year Old Mizunara finish Single Malt.
Having enjoyed the Mizunara 7 Year Old and enjoyed the views, we arrived back in to Dublin Connolly shortly before 18:00, where we said good bye to our passengers.
We'd like to thank Paul and the Aviators Whiskey Society for joining us and we hope to see them on board again soon.